AFFILIATE OPPORTUNITY
EARN $$ – Need or want extra income?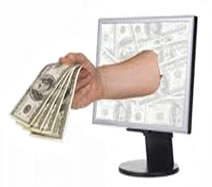 We love the arts and we love to share them. We would also like people who study with us to have the opportunity to earn money sharing something that they love.
When I like something I tell others and refer them to the best place to get it….. like where I got it. So to get an affiliate commission is cool because I can use that for more stuff
or to take a champagne bubble bath, if I want.
We are in the process of setting up an income opportunity for our courses, Webstore products at our store store.ninjutsu.com and our upcoming Bushindo Life Mastery System where you can directly earn high percentage fees for every person that enrolls in a course with us (this one will be several hundred dollars per person that enrolls – buy your way in or earn $$).
HAVE A WEBSITE OR DOJO?
WANT TO BUY WHOLESALE?
A whole line of products of Soke Hatsumi and Master Richard Van Donk are available for you to purchase wholesale and sell in your dojo, store or website.
E-mail us at info@Bushindo.com ot call Becky at 707-987-9322 if you are interested in a wholesale account.
AFFILIATE ADVERTISING FEES
Your customers may want to buy our videos, books, or other training products….. especially those of Master Van Donk's or even the martial art studies found at www.Ninjutsu.com.
We will be setting up a full affiliate plan coming soon….