ENLIGHTENED WARRIOR TRAINING TEMPLE
We are in the process of seeking funding for Ancient Style Enlightened Warrior Path training facility somewhere nestled in the mountains with running creeks where master Van Donk can teach teachers who will teach teachers to better enlightened the world to a better way of living together. This will be a primary structure for the Bushindo University live in studies. It is intended to be a model of smaller Enlightened Warrior Training Halls around the world.
Our Bushindo™ Martial Arts / Yoga / Meditation center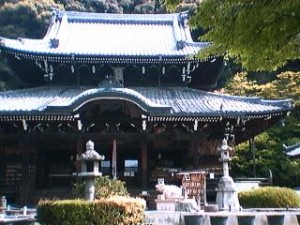 Martial Arts began in temples as a way of perfection of the self merging with the divine. The essence is to become a representation of what it is to be fully human. Bushindo temple will provide the space and university level instruction for total integration of body, mind, spirit and emotions. World renowned Grandmaster Rich Van Donk has designed the Total Integrated Being System for learning the arts of rejuvenation, inner strength, personal development, increased health, the Golden Matrix self protection system, and spiritual empowerment. A beautiful Chinese style temple is scheduled to be built in the woods with rainbow waterfalls and Japanese gardens gracing the entrance. Dragon pillars and rich architecture will accent a change in feeling just on the approach of this temple. Once inside you know you have entered a sacred sanctuary and feel changed just by the experience of being there.
Come and Get the "Enlightened Warriors Edge"
This will be more than just a dojo (warrior training center) and shall be a place where lives are changed. There will be an outdoor training courtyard and meditation gardens with waterfalls.
Martial Arts/Self defense/Warrior Skills/Kriya Yoga are used a vehicle for personal evolution, for developing focus, overcoming fear, learning to become more centered aware human beings. Offered here will be an integrated total living package.
Next to this temple will be Our Rejuvenation Wellness Center that will provide body, mind and spirit

rejuvenation to everyone first as a research center and then to a specialty clients whodonate to our research. We will be blending ancient healing arts and revolutionary state of the art technological healing devices. A division of the center will be established for research of the healing process. Our patent pending healing water pools will aliven the body, strengthen the immune system and rejuvenate the spirit. The vision is for people to come and rejuvenate themselves with massage, acupuncture, diet/ nutrition consultation, healthy food, herbs, photonics, healing waters, exercise, meditation and the latest technology healing and diagnosis devices. Personalized programs will be customized for each individual. Everybody has something they need to heal. Your place to come and revitalize your body, mind and spirit with a combination of the world's most advanced technologies and ancient long term proven methods.
Our University Research Center will develop and study living paradigms second to none and offer valuable personal interactions to release old pattern structures that no longer serve us and build and explore paradigms that create an optimal human experience serving us all as one. University degrees will be offered upon completion of programs. An online research library will be hosted as well as online learning and home study courses. This will be a research center for human consciousness utilizing not beliefs but what repeat ablyworks. We want to see how far a group of individuals can go in consciousness, map it out, and offer it to the world through products and services. Our cutting edge technologies will interface our newly evolved paradigms and the world in which we live, impacting global change while creating income to provide everyone in our community with a sustainable income, if needed by them. State of the art networked computers, satellite linking, holographic learning modules, enlightenment chambers, mind machines, brain wave analysis, dream research.
Later after the University is formulated it will be great to add to it a community of like minded people who have the same life ideals living together and celebrating everyday.
Rich Van Donk's Rough Draft
on his Shambhalla Community vision

I envision co-creating a community that sets an example how people can live together in support, service, education, health, growth and happiness. Shambhalla will be a place where beauty abounds and life is experienced as celebration in every aspect. A Heaven on Earth if you will. Here we will see how far we can go together in a conscious effort of integration, unity and expansion of being. Where every action is a sacred sacrament in service to the community and oneself as a whole. Where creativity of life and personal expression is supported in a safe and ecological environment. Where each individuals gifts are shared in a co-creation of expression in being, art, painting, expanded knowledge, dance, and modern technology is being unfolded to it's highest expression in every moment.

I envision a new paradigm of living in a self sustaining sacred arts community with a Human Potential Research Institute. I envision us setting an example for others to live by. I envision us as living examples of the unfolding truths for all humanity to follow. I envision us CO-developing a community center while maintaining separate residences (some CO-housing for those who enjoy this) on or near the same land of 50+ acres with a healing waters pooled wellness area and rejuvenation center. I want a place where the visionaries, healers, light workers have a home to come rejuvenate, be at peace, create new products, play, inspire each other, and create lasting change models for a better planet. Past history has created communities such as the Babylon, Egyptians, Incas, Mayans, etc. . Today we have Disneyland, Damanhur, Arcosanti, Burningman…..
And now it's time for Shambhalla.
Note: Business Plan is available for qualified investors. We have many undisclosed revenue generating income streams to pay back the investors very well.